22 March
We are pleased to announce that with effect from 15 March 2018, Gazsurf LLC team has moved to a new location. Our new office/postal address is 12/1 Khoroshevskoe Avenue, Moscow 125284 Russia, where we will continue to serve our customers as before. Note that legal address 4 Prosvirin Lane, office 4/XX Moscow 107045 Russia remains unchanged until further notice.
06 April
Michael Boldyrev, Head of the «GazSurf» Gas Processing Dept. delivered a presentation at the 8th International Conference «APG - 2017», held by CREON Energy company.
04 April
Yugorskiy machine factory works (YUGRAMASH Ltd) has successfully produced cryogenic storage vessels for liquid gases on "GazSurf" orders. Each vessel weighs 17 tons, measures 11 meters in length and 3 meters in diameter.
04 April
"GazSurf" field engineers have started on annual complex technical service maintenance of the Minnibay Gas Processing Plant compressors for PAO Tatneft located in Tatarstan republic.
Gazsurf has services these machines since 2014.
27 March
"GazSurf" field engineers have successfully completed service maintenance works on the liquid oxygen electric cryogenic pump manufactured by Cryostar S.A.S. at Taganrog metallurgical works plant for PAO "Cryogemash".
On top of the service works, the scope of works included procurement and supply of components and consumables required for service maintenance.
08 February
"GazSurf" field engineers have successfully completed scheduled yearly maintenance service of "Abinskiy electrometallurgical works " compressor equipment. 
Maintenanced equipment scope: Cameron model 3MSGEP-16\15 (1 pcs.) and model 4R2MSGEP+3ARGD\30 (1 ед.) centrifugal compressors.
25 January
"GazSurf" service department has completed supervision of installation, start up and commissioning works on nitrogen and oxygen production station of OOO "Soyuzprofmontazh", located in the city of Surgut. 
19 December
"GazSurf" company has completed scheduled technical maintenance service on nitrogen production station at Talakan oil and gas condensate production site in Yakutia.
16 December
"GazSurf" service engineers have successfully completed overhaul and maintenance operations on Cameron ТА-20000/30 centrifugal air compressor (1 pcs.). The company has also supplied the parts required to replace the ones that were out of order: heatexchanger and rotor.
05 December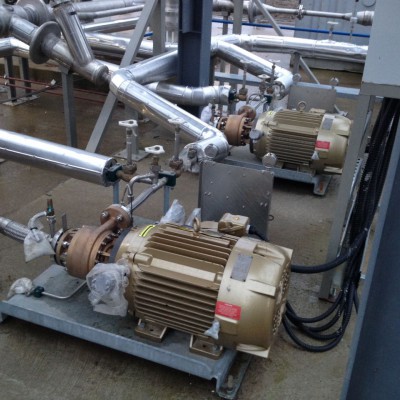 "GazSurf" field engineers have successfully performed start up and commissioning works on the cryogenic pumps that are part of the technical gases station of the Izhora plants ("Cryogenmash-Gas" Ltd.). The Customer for the project is "Cryogenmash".
PR Contacts
Contacts for PR purposes:
+7 985 229 28 95
PR-director
Julia Subbotina